About Bayshore Animal Hospital
Bayshore Animal Hospital has been serving the community since 1962 as a full-service, small animal veterinary hospital providing comprehensive medical, surgical and dental care to dogs and cats.
We know that pet owners look upon their pets as members of their families. We feel the same way. That's why we consider your trust in us as a very special responsibility.
The Bayshore Animal Hospital team is made up of highly trained, dedicated professionals and experienced animal handlers who truly love caring for your pets. Many of our staff have worked together for over 10 years.
We employ only certified Veterinary Technicians who have completed at least a 2-year program of training and who have passed both state and national board examinations.
The hospital was established in 1962 by Dr. H.A. and June Stevens
Bayshore Animal Hospital is a Certified AAHA Accredited Hospital.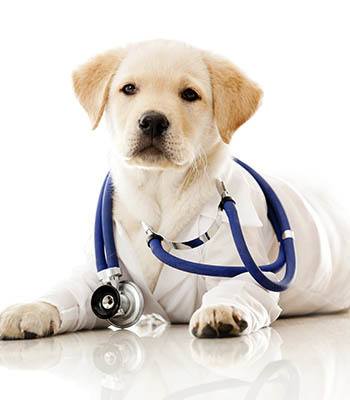 Mission Statement
Our goal is to provide high quality veterinary care in a manner compassionate to both you and your pet, striving to aid in the formation and preservation of the family-pet bond.  When considering a veterinarian, it is important to evaluate all elements of care the clinic may provide. Compassion, affordable cost, and quality are all important traits, but we aim to provide a level of care that exceeds all expectations. We believe in providing caring, consistent, and thorough clinical services to your pet. Whether you are visiting for a routine, affordable cost procedure or an emergency visit, you can expect the same level of excellent care - every visit.
Memberships
American Animal Hospital Association (AAHA)
American Veterinary Medical Association (AVMA)
Florida Veterinary Medical Association (FVMA)
Association of Avian Veterinarians (AAV)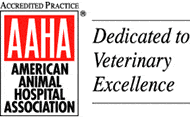 Bayshore Animal Hospital is in a category of AAHA with few members - the category of animal hospitals that have been certified by AAHA since 1965...that is over 50 years and believe us, we are proud!
AAHA Accredited
Commitment and Dedication
At Bayshore Animal Hospital, we understand that your pets holds a valued place in your life and your heart so we have made it our goal to respect and honor that special bond by providing the best possible care for your pet. As part of that goal we have chosen to be accredited by the American Animal Hospital Association (AAHA) and have our hospital measured against the most rigorous published standards in the industry.
To be accredited by AAHA, our hospital must demonstrate an exceptional level of medical care and client service. AAHA's standards cover every aspect of our hospital to assure your satisfaction with the level of care both you and your pet receives.
What are the Standards of Accreditations?
The AAHA Standards of Accreditation are widely used as benchmarks to measure excellence in veterinary medicine. Our hospital has been successfully evaluated by an outside consultant on over 800 standards that directly correlate to the care we are providing your pet. The standards are periodically reviewed and updated to ensure they remain consistent with changes in veterinary medicine and technology.
Bayshore Animal Hospital is proud to be an AAHA-accredited practice we believe this helps keep us on the leading edge of veterinary medicine and helps us to stay focused on continuous improvement to assure we can offer the quality and range of services you expect and deserve for your pet.