Our Veterinarians
The Bayshore Animal Hospital team of skilled veterinarians welcomes you to our practice. Proudly serving the Bradenton area. At Bayshore Animal Hospital, it is our daily privilege to provide quality vet care to your cherished pet, with compassion and competence. We hope to ensure a positive impact on our patients, pet owners and the local community.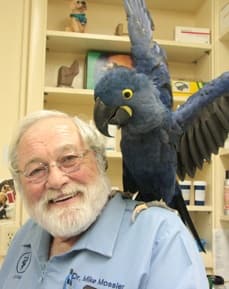 Mike Mossler, DVM
Dr. Mossler had his beginnings in Stevens Point, Wisconsin. His parents lived in a tiny town, Scandinavia, which is nearby. Dr. Mossler's father, Arnie, was a 'newspaper man' – an editorial cartoonist by day and, at night, an accomplished jazz trumpeter in many Dixieland jazz groups from Chicago to New York to the Tampa Bay area. Dr. Mossler came to Florida via Glen Cove, Long Island, NY and grew up in St. Petersburg where he attended Boca Ciega High School and St. Petersburg Junior College before attending the University of Florida. After UF, Dr. Mossler was admitted to and graduated from the Auburn University School of Veterinary Medicine. Dr. Mossler interned at Bayshore Animal Hospital (BAH) under the guidance of Dr. H.A. Stevens and was offered a job after he graduated – and is still here – thank goodness(!) – having grown the practice from only a canine/feline practice to a practice that also includes avian, exotics and wildlife. In Dr. Mossler's infrequent time off he is an avid sportsman with a special interest in fishing. Dr. Mossler is married and has two sons, Sam, a 'struggling' actor, and Mickey, who is in Student Affairs at IMG, both of whom he is crazy about. Doc Mike also has 4 Yellow Labs, a Jack Russell, a cat, two African Greys and the Star of the Show at BAH: DOK, the Hyacinth Macaw, who graces the animal hospital with his presence!
Fred Rader, DVM
Dr. Rader graduated from Ohio State University Veterinary School. He practiced in Lafayette, Indiana working with some small animals but concentrating on farm animals. He moved to Illinois and founded Skycrest Animal Clinic. For the first five years, while building the practice, he also worked as a relief Veterinarian in the Chicago area. Dr. Rader raised shelties and golden retrievers' while his four children were growing up. He has since become well known far and wide for his expertise with Dobermans. After practicing for 50 years, Dr. Rader retired (so he thought) and was enjoying spending most of the year in Florida with his wife Nancy and their dog Indy. Thankfully for all of us, he decided he wanted to still keep working some. We are all so thrilled to have him as part of BAH.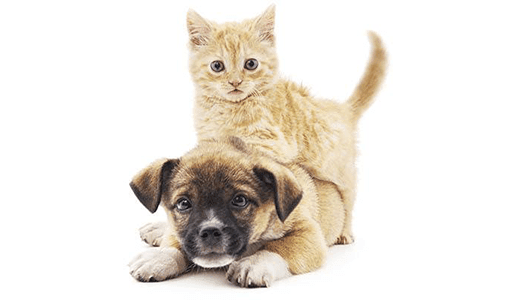 Alex Teed, DVM
Dr. Teed comes to Sunny Florida by way of New Brunswick, Canada - the Great White North! He tackled undergraduate school at St. Mary's University in Halifax, Nova Scotia and made his way to veterinary school at The Virginia-Maryland Regional College of Veterinary Medicine in Blacksburg, Virginia (a beautiful campus!). During Dr. Teed's time at VRMC he journeyed to India for an international experience revolving around the study of baby elephants (awww!) and was awarded great recognition for his case study. Before heading to our paradise here in Florida Dr. Teed was an associate at an animal hospital in Maryland. He has developed an interest, understanding, love for and proficiency in canines, felines, lagomorphs (rabbits) , pocket pets, surgery and metabolic diseases! Other than practicing great veterinary medicine Dr. Teed fits into his busy life golfing, snow boarding and fishing! Thank you for joining our practice, Dr. Teed! You've added so much to our hospital!
Nicolas Caceres, DVM
Dr. Nicolas Caceres graduated in 2006 with his Doctorate in Veterinary Medicine from the National University of Colombia, in South America, where he is from originally. Dr. Caceres wanted to become a veterinarian since childhood when he would go on farm calls with his uncle who was a local mixed animal practitioner. Furthermore, he has always been excited by the human-animal bond and attending to the needs of pets and their owners through team oriented medicine.
Dr. Caceres has experience in mixed animal practice, shelter medicine and herd health maintenance. He currently takes special interest in internal medicine and minimally invasive procedures such as dentistry and soft tissue surgery.
In his spare time, Dr. Caceras enjoys boxing, music, reading and hanging out with his 5 year old Irish Wolfhound, Coffee.